What's new - looped knitwear, double gauze, crushed linen
We are constantly expanding our product range to meet the needs of our customers. In addition to many new designs that appear regularly in our store, we also introduce new types of fabrics - this time it is cotton double gauze and crushed linen. We also plan to expand the range of looped knitwears.

Double gauze is a high quality fabric, one hundred percent cotton. It is delicate, airy, ideal for summer clothing, scarves, as well as bedding and decorative items. The double gauze available in our store has a weight from 125 g/m2 and a width of 130 cm. Currently, there are as many as 10 colors of plain double gauze and two printed ones. You can find the whole offer HERE.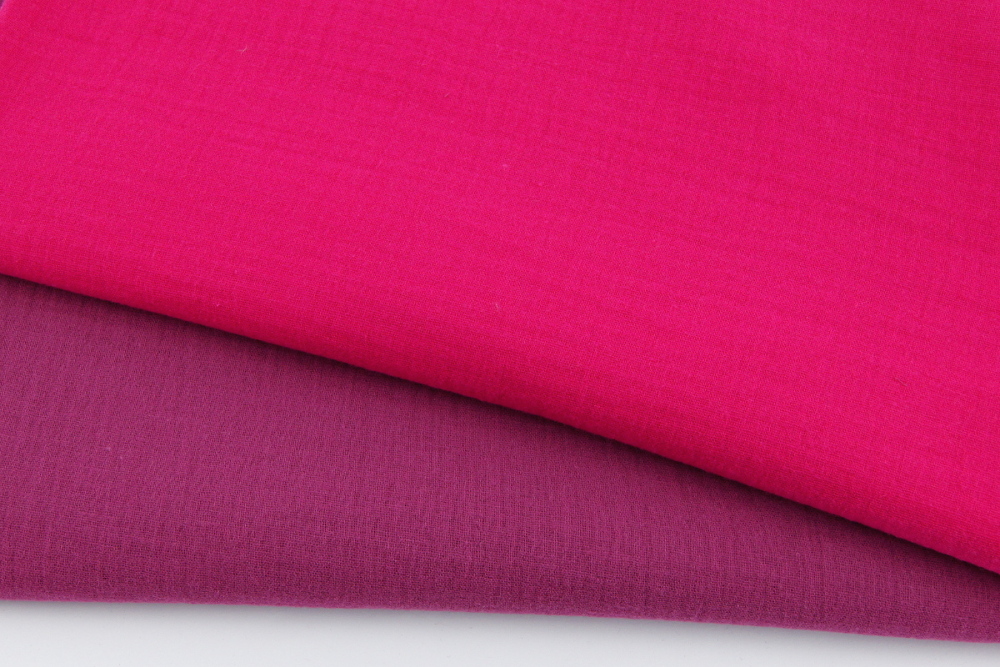 Double gauze, fuchsia and burgundy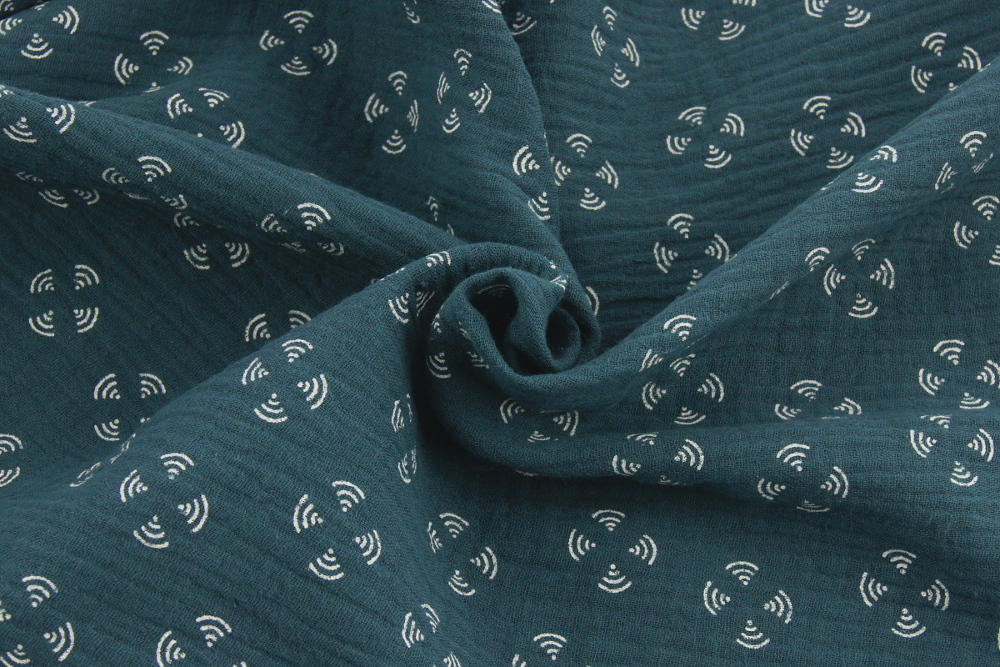 Printed double gauze, windmills on a turquoise-green (petrol) background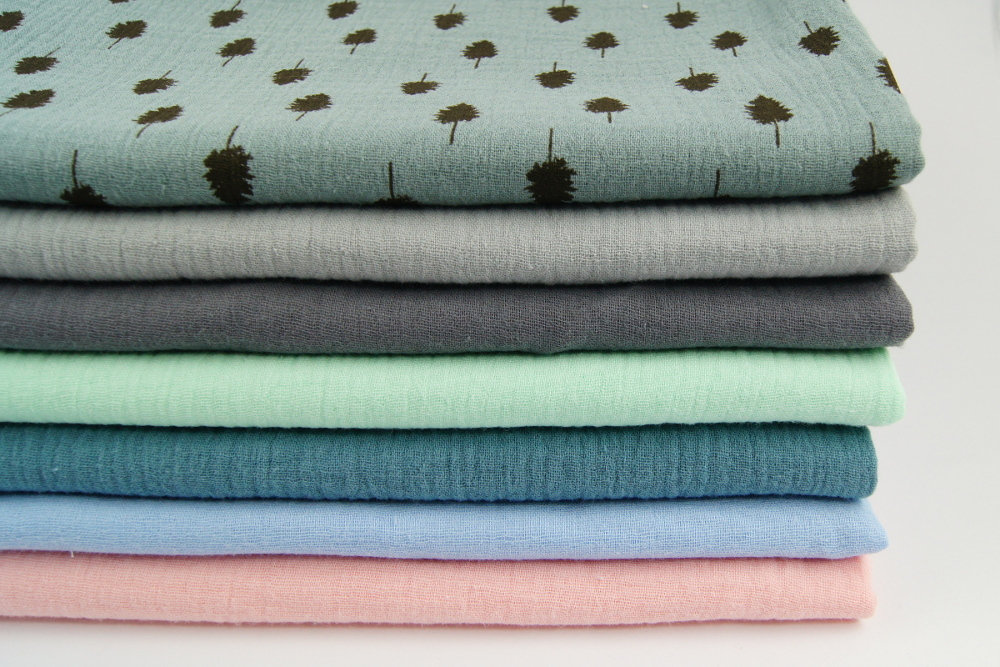 Double gauze plain and printed
Another novelty is crushed linen, available in beige and cream color. It is a fabric naturally crushed, soft, with a weight of 110g/m2 - 130g/m2 (depending on the color). It is perfect for a shawl, clothing, as well as decorative articles or bedding.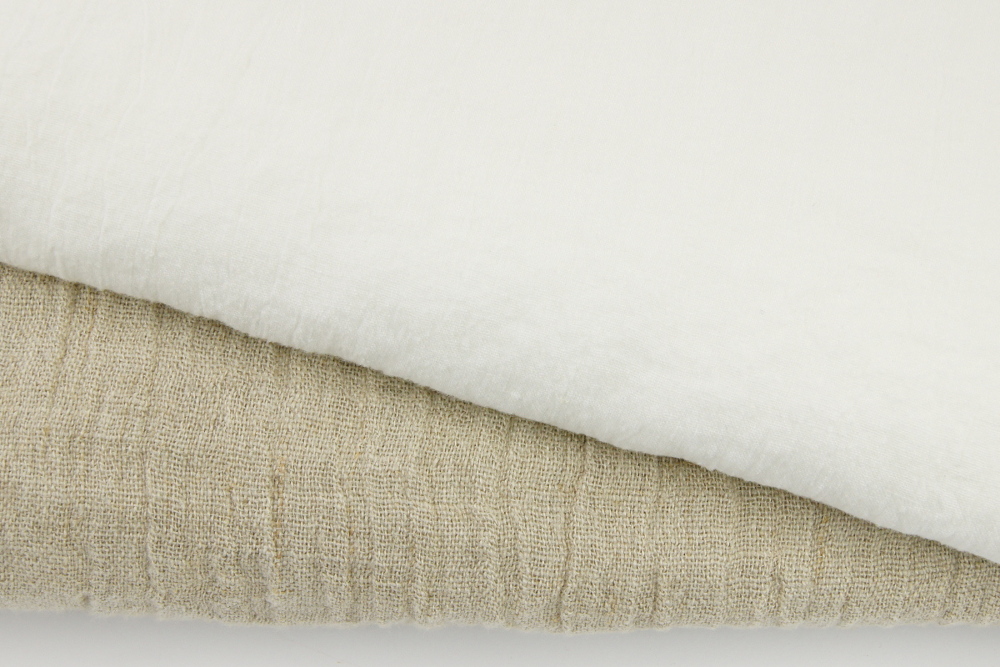 Our offer of looped knitwears currently includes 12 products - 8 one-color and 4 printed. They are high quality knitwears, available in a weight from 190 g/m2 to 240 g/m2. Most of them is made of 98% cotton and 3% elastane. These knitted fabrics are ideal for clothing, also for children - they have the OEKO Tex Standard Certificate in class I.
We especially recommend our latest product - looped knitwears with silver and gold stars. The print is extremely durable, which is why it is perfect for clothing - shiny applications dominate in the latest clothing collections.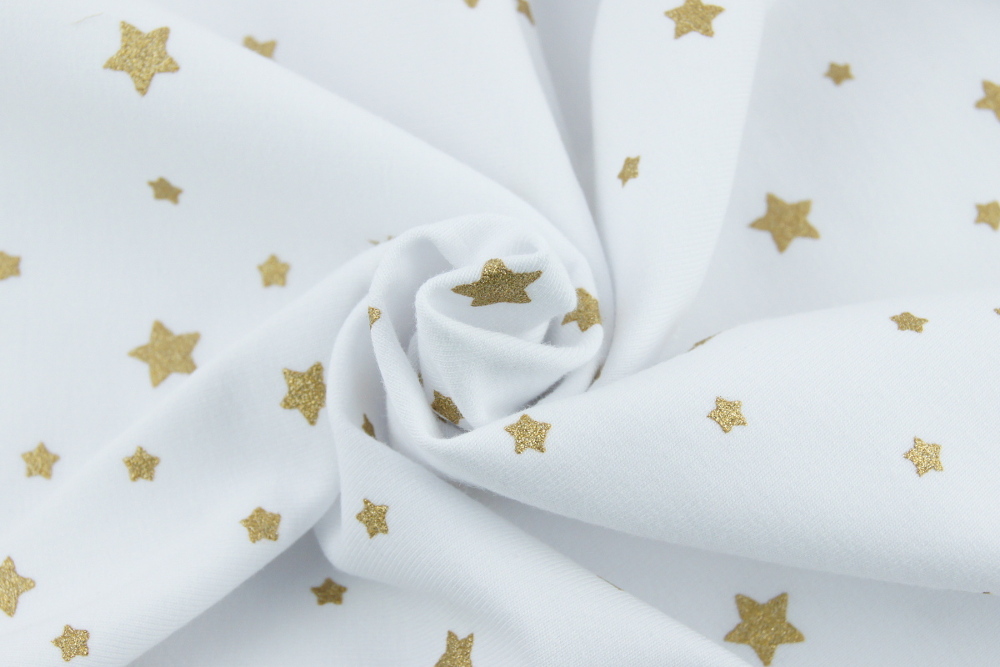 Looped knitwear gold stars on a white background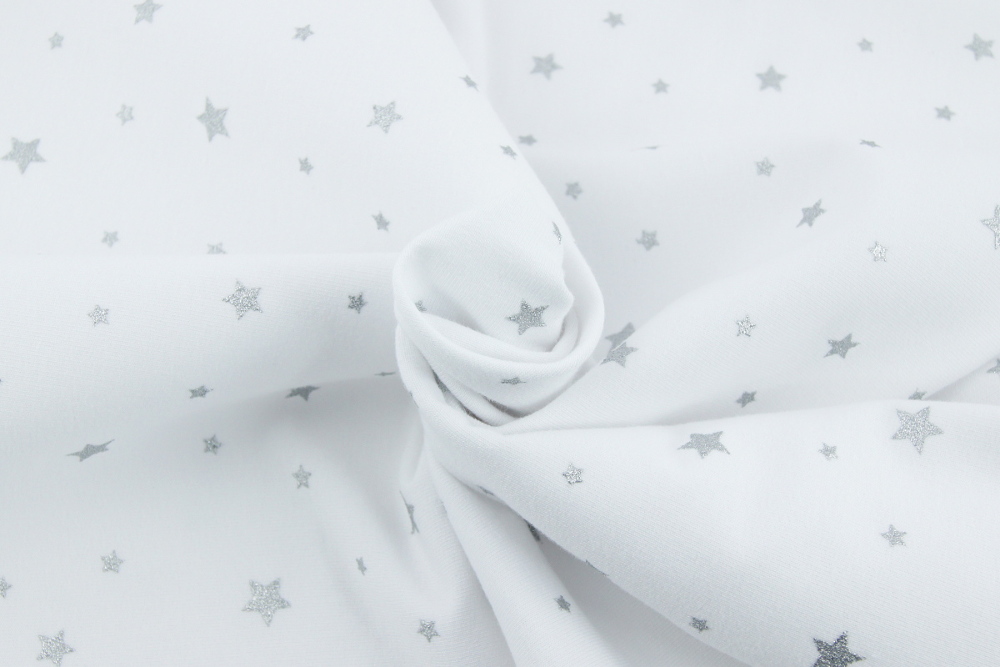 Looped knitwear silver stars on a white background

All available designs you can see in our store in the "Knitwear" tab.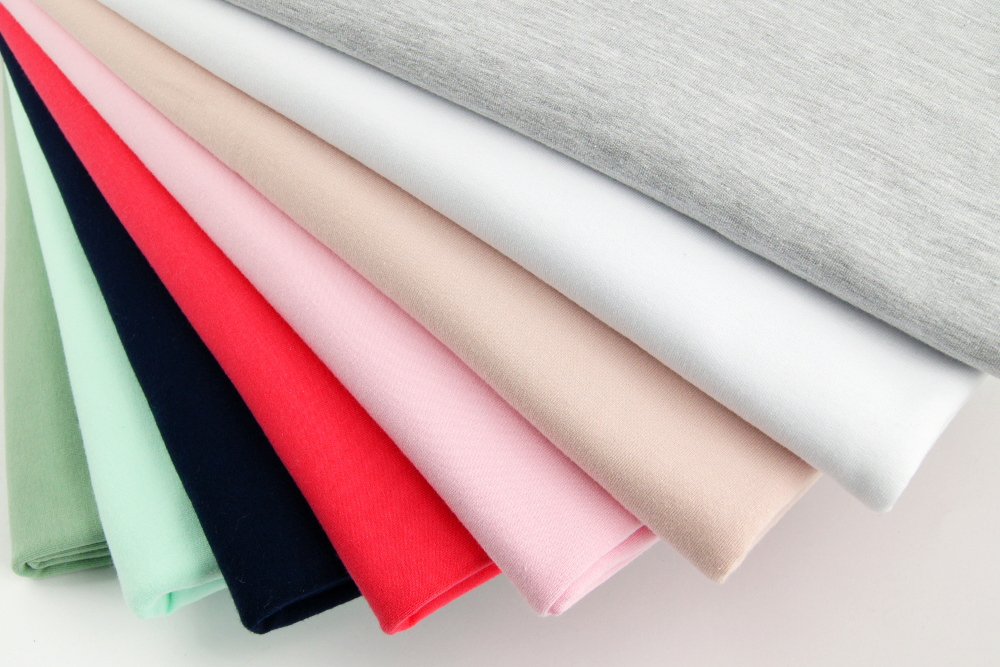 Did our new offer meet your expectations? We are waiting for your suggestions regarding new patterns - what designs would you like to see in our store in the future?